VPN Free Trial China: Best Free VPN Trials You Must Try
VPN Free Trial China: Best Free VPN Trials You Have To Try
What's the best VPN Free Trial for China? Why is a VPN free trial useful?
Due to the Great Firewall of China blocking many popular websites such as Netflix, Google, and social media sites such as Facebook and Instagram, you will need a VPN to access many of your favourite websites and upload your travel pictures whilst you're away and stay in touch with your friends.
But what if you're only in China for a short period of time and don't want to pay for VPN usage, but still want all the benefits from a VPN?
Or want to test the waters on your paid VPN before making a purchase?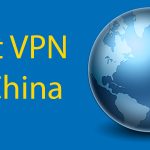 Best VPN into China (2020): The Best VPN's To Use In China
Best VPN to use in China: The Best VPN services for 2020 So what's the best VPN into China? With the sheer amount of different VPNs available, it is hard to know which is the best VPN to use in…
A VPN free trial is the perfect answer for you!
A free VPN trial download will allow you to download a VPN and use it for free whilst for a certain limited amount of days, after which you can decide to purchase it if you still need it – or just enjoy the free services whilst you're in China for a short period of time.
There are positives and negatives to using a paid VPN service vs. a free VPN service. But using a free VPN trial gives you the best of both worlds!
Which free VPN trial to go for? Here's our top choices of Free VPN Trials.
1. VPN Free Trial China: Cactus VPN

VPN Free Trial Key Points:
24hr free VPN trial
30-day Money Back trial
Doesn't unlock Netflix
Cactus VPN is a pretty decent above average VPN service that is perfect if you need it just for a short amount of time.
Whilst not the best, it has decent privacy policy, internet speeds and other services. It doesn't have the biggest options in servers but there are a fair amount to choose from around the globe.
Although it doesn't unblock Netflix, it did work with BBC iPlayer.
24hrs not enough to evaluate this service? You can use this VPN for up to 30 days before you can decide if you're satisfied with how it runs or not.
After that time is up you can claim your money back from the 30-day money back trial.
2. VPN Free Trial China: Trust. Zone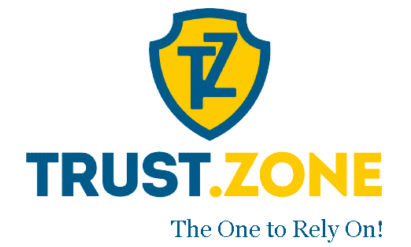 VPN Free Trial Key Points:
Free 3 day trial
Multiple payment methods including BitCoin
Can trial multiple packages
This VPN service is a top one, according to their motto, 'one to rely on!'
They don't data log which means that you can surf without the worry of privacy, and they offer quick connection speeds with unlimited data usage, and the ability to torrent.
Paying is very handy with Trust.Zone since there are multiple options, including bank transfer, PayPal, credit card, or the option of paying with crypto currency – which also gives you a nice 10% off your order.
Trust.Zone also offer massive discounts on longer subscriptions such as over 50% off on their year subscription plan.
How to Download VPN in China – Top 5 Tips
The Great Firewall of China – How to Download VPN in China? VPN's – How they work Most people are at least vaguely aware of the need to use a VPN to conquer the "great firewall of China" – the…
3. VPN Free Trial China: VyprVPN

VPN Free Trial Key Points:
Free 3 day trial
Billing details must be given, but not charged until end of free VPN trial.
Can trial multiple packages
VyprVPN's free VPN trial requires you to sign up to their service, but you will not be billed until your free VPN trial time is up.
This means you can trial any of their VPN services for free for the first 3 days, including VyprVPN Premium which includes the following benefits :
Connect up to 5 devices
VPN Vypr Cloud
Chameleon Protocol
If you're a China expat or want to use your Chinese credit card, Vypr also conveniently allows you to use your Chinese Alipay account to pay for your free VPN download.
4. VPN Free Trial China: Nord VPN

VPN Free Trial Key Points:
Free 3 day trial
Great access to Netflix
China specific VPN
This VPN is on our Best VPN into China list for 2018 due to its quick connection speeds and high privacy regulations.
You can test their VPN service for anticipated extended use, or if you're passing through China for a short amount of time use their free VPN trial that lasts for 3 days usage.
Aside from the complete 3-day free VPN trial, it also offers a 30-day money back guarantee which means if you're not satisfied before 30 days is up, you get any money back you've already invested.
This VPN is a favourite for those that want to use a VPN on multiple devices, since you can connect 6 at the same time!
If you're thinking about signing up for a VPN after you've done the free trial, you can get up to 66% off Nord VPN here:

Free VPN vs Paid VPN Services – What's Best For Me?
Free VPN 🆚 Paid VPN Services – 2020 Update Before checking out the pros and cons of Free VPN vs Paid VPN services, it's first important to understand what a VPN service is. 'VPN' stands for Virtual Private Network. It…
5. VPN Free Trial China: Express VPN

VPN Free Trial Key Points:
Requires initial payment
Fastest VPN speeds out there
Private connections
Express VPN is often regarded as the best VPN out there, both in terms of speed and privacy.
Because of this, it's also one of the most expensive. Admittedly, this is technically not a free VPN trial, but rather a 30-day money back guarantee.
You will have to make an initial payment, but Express VPN stand strongly by their 30-day money back guarantee.
If you're dissatisfied or don't need your VPN anymore, you can contact them for your money back.
If you're wanting to try the VPN before you pay for and download it to make sure it works ok, you can be rest assured that Express VPN will work well for you and will fulfil most of your needs – but it's always good to have those extra free days anyway.
However, Express VPN is one of our favourites for a long-term paid VPN option.
It is one of the most expensive options out there, but they currently have a 35% off offer for those that purchase the year subscription!

Other recommended VPNs offering a 30-day money back guarantee include Proton VPN and Safer VPN.
VPN Free Trial China – FAQ's
Will all VPN's have a free trial?

Sadly not. This depends on the VPN.
What's the best VPN for China?

The widely regarded best performers are Express VPN, Nord and Astrill
How can I choose the best VPN?

It depends really on what factors are most important. Is privacy important, is speed important, do you want a reliable connection. What about all the above…? Each VPN has it's own strengths.
What does VPN mean?

VPN stands for Virtual Private Network and allows you to access content online that is blocked. It effectively masks your IP so your location cannot be tracked.
Want more from LTL?
If you wish to hear more from LTL Mandarin School why not join our mailing list. We give plenty of handy information on learning Chinese, useful apps to learn the language and everything going on at our LTL schools! Sign up below and become part of our ever growing community!