Chinese Measure Words Quiz
Chinese Measure Words Quiz: How Many Do You Know?
A Chinese measure words quiz: why take it?
They may not be the be all and end all in Chinese (after all, 个 gè is everyone's favorite default for when you don't yet know A from B), but understanding the basics will get you far.
Don't be overwhelmed — these measure words also appear in English, e.g. one bar of chocolate, two drops of water, or three bowls of soup.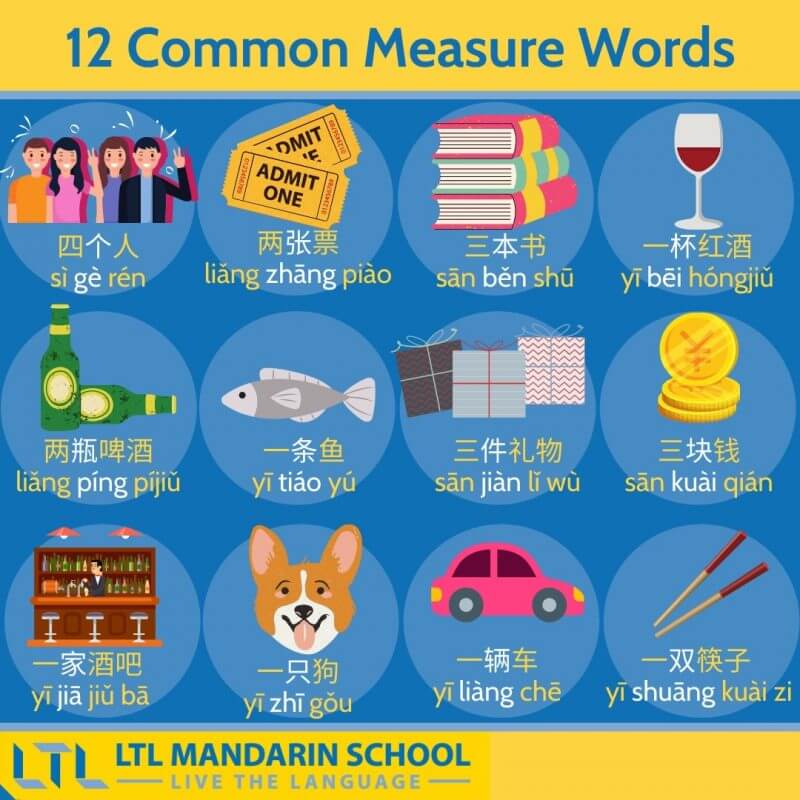 The only difference in Chinese is that all nouns must have a measure word before them!
To help you out, we've put together a list of the 12 most common Chinese measure words (plus 59 more).
We've also got another great resource to share here quickly also…
FREE DOWNLOAD – Measure Words PDF
If you feel you need to brush up on those Measure words before starting the quiz, don't worry! Check this out…
It took us some time to make so we really hope you like it and use it.
Share if with your fellow learners and let's show those native speakers that foreigners know far more than just 个!
---
Measure word in Mandarin is 量词 (liàngcí).
For more, find out what your Chinese level is with our free online HSK vocab tests here!
We've got tests for all six levels, with more to come. We've also got Chinese vocabulary quizzes on radicals, proverbs, and more.
When you're finished with our Chinese measure words quiz, be sure to check out our brand NEW Flexi Classes platform! You can learn all these vocabulary and more with our incredible teachers, live, 24/7!
Book group online classes whenever you like and follow our HSK based curriculum all the way from intro level classes all the way to HSK 6.
Want to focus on something else? Measure words, business Chinese or your tones? Flexi Classes also offer the perfect solution to private 1-on-1 lessons to practice whatever you like, whenever you like!
What are you waiting for?
Onto the quiz…
There are more than 100 measure words with varying degrees of usage and difficulty in Chinese.
Some, of course, are more popular than others, so we've gathered the 30 most used ones for this quiz. Find out if you know them all!