FastestVPN Review – Everything You Need To Know
FastestVPN Review – Your Complete Guide
This FastestVPN Review was brought to you by recent LTL Mandarin School student Adam who was recommended this VPN by a friend.
See what he thinks:
FastestVPN Review – In a Nutshell

FastestVPN Review – Intro

FastestVPN Review – Prices

FastestVPN Review – No Logs Policy

FastestVPN Review – Customer Support

FastestVPN Review – The Verdict : Yay or Nay
FastestVPN – In a Nutshell
FastestVPN provider claim their main goals to be related to privacy and top-notch security at very affordable prices.
Having been recommended this by a friend, and with privacy being a main concern of mine, I wanted to try it out ahead of some of the more widely known VPN's. You see a lot of these free vpn's talking about lots of devices and GB's but the security was a big issue for me, hence wanting to side with FastestVPN.
The cheapest subscription package costs you $10 for a month. But if you go beyond this, you can save bigger on other packages, such as the 1 Year plan that's currently offering $120 in savings at $29.95.
FastestVPN – The Good
Military-grade AES 256-bit encryption
Unlimited bandwidth
Unlimited server switching
10 multi-logins (more can be added at extra cost)
Works on 20+ devices
FastestVPN – The Bad
Customer support – not the fastest (ironically)
FastestVPN – The Downside
How to Download VPN in China – Top 5 Tips
The Great Firewall of China – How to Download VPN in China? VPN's – How they work Most people are at least vaguely aware of the need to use a VPN to conquer the "great firewall of China" – the…
A Brief Introduction to FastestVPN
FastestVPN operates out of the Cayman Islands.
Why does that bare any significance you ask? I asked the same question to my friend!
It's a huge plus because that means the VPN provider is not bound by laws that force it to record user-activity.
The VPN provider came into existence sometime in 2017 but has quickly climbed the ranks of the best VPNs in the market having spent some time researching them online.
Places like TrustPilot have generally been in favour of FastestVPN.
You can find their TrustPilot page here.
All Device Compatibility
FastestVPN features dedicated apps for major platforms.
In addition to apps for Windows, Mac, Android, iOS, and FireStick, you can configure the VPN in your router or you can just buy FastestVPN router to bypass all apps.
Fortunately, the service provider has made available some tutorials on their blogs which covers the procedure to setup VPN in router.
This feature allows FastestVPN to support more than 20 platforms including Kodi. The Kodi extension was another big plus for me.
FastestVPN recently introduced a complete redesign of its apps. The new apps are more responsive and bring new features, such as Smart Connect and Smart Tunnelling.
We liked how navigation remained easy with the addition of new features.
In addition to the complete redesign, there are now apps for Android Smart TV, Fire TV and Fire Stick.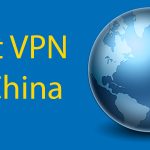 Best VPN into China (2022): The Best VPN's To Use In China
The Best VPN's [for 2021] – With the sheer amount of different VPNs available, it is hard to know which is the best VPN into China. Here's our guide.
FastestVPN – The Pricing
Pricing is perhaps the best part of FastestVPN.
Not only does the VPN incorporate features like military-grade encryption, unlimited bandwidth, unlimited server switching, anti-malware protection, ad-blocker, it is very competitive when it comes to pricing.
Following are the subscription packages offered by FastestVPN:
1-Month for $10
1-Year for $29.95 (discounted from $120)
3-Year for $39.95 (discounted for $360)
5-Year for $49.95 (discounted from $600)
And for a limited time, the VPN provider is offering a lifetime membership for $80. Still though, a 5 YEAR membership for less than 50USD is quite something. Of course, you might want to try your chance first so maybe the 1 month option is best to see if it's a good fit for you.
Features are standard across all plans, so it does not matter which plan you choose. FastestVPN now fully supports Netflix.
They now have a dedicated server that's exclusively for accessing Netflix US library. Moreover, it also works with the recently released Disney+ streaming service.
If so, take advantage of those prices!
No Logs Policy
A 'No Logs' policy is crucial for a VPN. But what does it mean?
It means that when you use the service, the VPN servers will not log your activities, such as the websites you visit or your physical geo-location.
Since privacy is a fundamental principle of VPN, always be on the lookout for this feature.
It's a relief to know that FastestVPN operates on the policy. It means your identity and activities are in safe hands.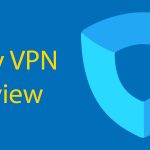 VPN Reviews – Ivacy VPN (2020-21 Update)
Ivacy VPN Review – Thankfully, our student Danny has used a VPN we've not covered in much detail before. That VPN is called Ivacy. Here's his review…
FastestVPN's Customer Support
Probably one of the downsides of this VPN compared to others I'd say.
If you ever run into troubles with the service, FastestVPN's team should get you through your troubles. I did notice compared to some other students that they were a bit slower off the mark than some of their competition.
That said, they are available 24/7 through online chat or by email.
Though if you want fast response then we recommend using online chat. Since the service is not as big as other names in the VPN industry, customer representatives may take long to respond.
The Verdict – Is FastestVPN Worth It?
Although FastestVPN only has 150+ servers worldwide, I'd still say, given the long term pricing structures this is worth a punt.
The prices are an absolute steal for the number of features present in the VPN, but I must say it will depend on how long you plan to spend in China.
If you are here short term, you might find a free VPN or a free trial suits you best. Any longer, and I'd have no qualms recommending FastestVPN
My experience has been satisfactory. It's not the 'fastest', let's be honest, but it's quite fast, and the service covers all the major regions of the world.
Want to see more VPN reviews? Here's another one from another former student of ours, Danny!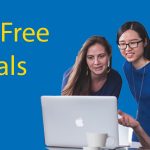 VPN Free Trial China: Best Free VPN Trials You Must Try
VPN Free Trial China: Best Free VPN Trials You Have To Try What's the best VPN Free Trial for China? Why is a VPN free trial useful? Due to the Great Firewall of China blocking many popular websites such as…
Want more from LTL?
If you wish to hear more from LTL Mandarin School why not join our mailing list.
We give plenty of handy information on learning Chinese, useful apps to learn the language and everything going on at our LTL schools! Sign up below and become part of our ever growing community!