Single's Day – 11/11
It's November, the most hectic month for online shopping in China. Chinese consumers try to save money through deals by doing their spending during the world's biggest online shopping holiday, called Singles' Day. In 2014, online consumers spent about $9 billion through Alibaba's shopping platforms within 24h, which is almost three times more than what American consumers spent on both the Black Friday and Cyber Monday sales. The Singles' Day has become a part of China's shopping culture.
So, what is China's Singles' Day?
Also known as 11.11 (double 11), the Singles' Day was initially created in 1993 by a group of students at the University of Nanjing to celebrate their singledom every Nov 11. The celebration is called 光棍节(Guānggùn jié) in Chinese, which literally means "bare branches holiday," and was little known until 2009, when the world's largest e-commerce site Alibaba encouraged retailers on its platforms to give discounts throughout the day, so that bachelors and bachelorettes could buy gifts for themselves. It was also good to boost company's sales between two holidays: China's national holiday and the Christmas holiday. Since then, the double 11 phenomenon have been growing significantly and today almost every e-commerce platform in China offers considerable discounts on that day.
If you are planning to take advantage of the Singles' Day, the following are our top 3 online shopping platforms in China offering discounts on Nov 11!
Alibaba's Taobao
Taobao is an Amazon-like retail platform that sells almost everything from jeans to celebrity voices to cyber sweethearts – those are real people who will give you a phone call to chat and encourage you as a lover would do (it costs about 20 yuan per day). Taobao is the largest online marketplace in China. Purchases are made using another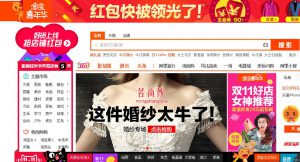 Alibaba online payment service called Alipay. So if you plan to do shopping via Taobao, you should open two accounts for the two platforms. Although it is fully in Chinese, the website www.taobao.com is user-friendly.
So even if you cannot read all Chinese characters, you can understand the process by reading online guides about how to create a Taobao account and make an online purchase. Another option would be to ask your Chinese friends for help during the Singles' Day if they aren't too busy shopping.
T-mall
T-mall is Alibaba's business-to-consumer (B2C) platform. Unlike Taobao, which is a consumer-to-consumer website for small businesses, T-mall is a website for large brands. Thousands of international companies opened their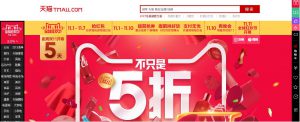 storefronts on T-mall including Apple and luxury company Louis Vuitton.
Recently, the famous Spanish football club Real Madrid launched its official online store on T-mall Global, an extension of the B2C platform, which allows overseas retailers to do business in China through Alibaba's shopping websites. So if you are looking for high quality Chinese as well as imported goods in China, T-mall.com is the right website to check.
3- Jingdong
Jingdong (jd.com) is the second largest e-commerce site in China, therefore Alibaba's main rival. Jingdong is renowned in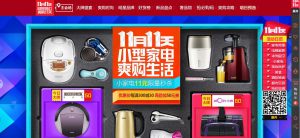 China for selling electronics and tech accessories but it sells almost everything. Jindong has a global website in English (en.jd.com) and a Russian version (www.jd.ru) as well, so you can spend hours shopping here without asking for help.
China's double 11 is not only for single people, it is for everybody. So now that you know about it and know some good online shopping websites, you can start thinking about what to buy, but be careful not to go over that credit card limit!
Want more from LTL?
If you wish to hear more from LTL Mandarin School why not join our mailing list. We give plenty of handy information on learning Chinese, useful apps to learn the language and everything going on at our LTL schools! Sign up below and become part of our ever growing community!