Learn Fluent Chinese While Working Full Time 📈
Is it Impossible to Learn Chinese While Working Full Time?
This is a guest blog from our student Fabian, detailing his experiences of working full time in a busy job, and learning Chinese on the side. For busy professionals we offer special flexible classes in Beijing and in Shanghai.
I arrived in China during the fall with the mission to set up the Chinese sales subsidiary of my German company as its General Manager, at this time only speaking a few words Chinese.
While I knew that for the next few years I would be very busy, I also realised that knowing Mandarin would be a strong advantage both for my professional and private life.
Therefore, I was looking for a way to learn Mandarin while having a full-time job that was going to be very time intensive, demanding and require me to travel frequently – and was not sure if that was possible.
I started out with a three week beginner course at LTL in Beijing, not being really sure how and if I would continue my studies after that.
It was during those three weeks that I sat down with the LTL team who convinced me that it is possible to become fluent in Mandarin even while having a demanding and time consuming job.
Two months ago, a year after I started working in China, I passed the HSK 4 (B2 level) exam and am currently preparing for HSK 5.
More importantly, today I have no problem to communicate in Chinese in my daily life and can follow and interact during simple business conversations, which helps me tremendously both in my private and professional life.
My Story with Chinese
As I have and still am experiencing first hand how difficult it is to learn Mandarin with a busy work schedule, I wanted to share my experiences on this long, but also very rewarding path.
First of all it is essential to make a decision. Do you want to learn Mandarin or not?
If your answer to this is a definite "yes" then you can and will achieve this.
If it is not, then you might give up at some point, because this path can be very exhausting and frustrating.
However, keep in mind that this is possible, as long as you want to.
For me it was certain that I did want to become fluent in Chinese.
The next step for me was to get my company on board. My boss in principal agreed that knowing Chinese would be a business advantage for the company, but was also focused on the other parts of setting up the company in China.
Together with LTL I created a study plan for the next two years and submitted it to him, including costs, times and study hours that would be needed for me to reach HSK 5 (C1 level) within two years.
According to that master target, I then split this up into smaller targets, passing one HSK level every six months.
I committed to spend at least 50% of my annual holiday for intensive language courses in Chengde and in return the company added the same amount of days for additional studying.
The company also would take over most of the costs for the course and I in return agreed to a more modest housing allowance, as I thought me being able to speak Chinese is more valuable than a bigger apartment.
I think it was important that it was a clear plan, with defined times and also measurable progress that in the end convinced my company to agree.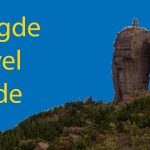 Chengde Travel Guide 🧳 Ultimate Guide for Visiting Chengde
Chengde Travel Guide – Going to Chengde is a step into the unknown for 99% of our students who go there so here's the guide to our Immersive gem!
What is the Schedule Like?
I currently have Chinese classes in Beijing every day before work, except when I am on a business trip.
For me the teacher made a big difference and I could feel how having an experienced and qualified teacher helps me to progress faster.
In addition to the daily lessons, my study trips to Chengde – most of the times during Chinese public holidays – are invaluable.
Almost no foreigners live in Chengde at all so there is no temptation or opportunity to speak English. The locals also speak very clear Mandarin and I quite enjoy the city, being surrounded by mountains (and fresh air) and slower life style.
I stay with a Mandarin speaking family and have six hours of Chinese class Monday to Friday.
Me and my "Chinese family" have grown quite close and it feels a little bit like home whenever I go there.
I try to plan my trips during Chinese holidays (Chinese New Year, October week), but also regularly check my phone for work calls during breaks and spend a few hours during the lunch break and in the evening going through work emails.
Chengde is always very intensive, however I can really feel how quickly my Chinese progresses whenever I am there.
I wish you all the best and lots of perseverance on your way! Learn Chinese while working Full Time can really be done!
Yours, Fabian
Learn Chinese While Working Full Time // FAQ's
Can I learn Chinese whilst working full time?

Absolutely. It will take more discipline and a clear want to succeed. Motivation must be high and you must not give up. It's 100% possible but be prepared to take time and make sacrifices in order to make it happen.
How long does it take to learn Chinese?

This is the million dollar question that has no specific answer. Every full time worker has a different schedule and ultimately it depends what you put into Chinese day to day. Are you willing to change your phone language to Chinese? Can you watch Chinese movies? Factors like this will enhance the speed in which you learn Chinese.
What's the best intensive course I can take?

If time is of the essence, a course in Chengde (not Chengdu where the pandas live) will be the best route to take. Even two weeks spent in Chengde can see some genuinely strong progress made.
Want more from LTL?
If you wish to hear more from LTL Mandarin School why not join our mailing list.
We give plenty of handy information on learning Chinese, useful apps to learn the language and everything going on at our LTL schools!
Sign up below and become part of our ever growing community!